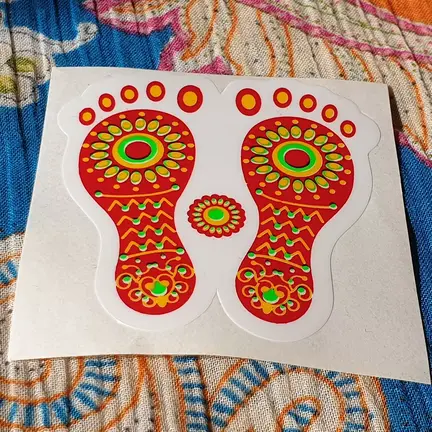 Foot prints of Lakshmi
€ 1,00
Item number: ind001
Rangoli foot prints of goddess Lakshmi stickers. The indian Goddess, mother of the universe, wife of Visnu.

5,5x5,5 cm


Dimensions: 55 mm × 55 mm
These Rangoli footprints are drawn from the entrance of the house and lead up to the place of worship, inviting Lakshmi to house for Lakshmi Puja. Originally they were drawn with rice flour, giving a bright white colour. Or mixed with red Gulal powder, also known as Abir. But today is used stickers or fancy coloured paints.